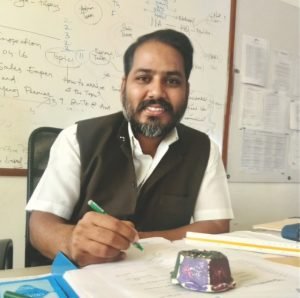 Prof. Mohammed Ali Sharieff
Director, SCSA
We at Sasi believe in learning and sharing of knowledge and skills in order to instill passion for the architecture profession. We are fortunate and gifted to have a highly creative group of students and highly accomplished faculty sharing the studios. This combined with eminent visiting faculty from practice lending their design inputs, sets higher standards for teaching and learning.
One of the highlights at campus is the 'iStudio' – an international twinning studio experience that we offer for students and faculty in collaboration with architecture institutions abroad. Over the past few years, our students visited UAE, Germany, South Korea and Singapore for collaborative studios, conferences and workshops. This provides international exposure to architecture pedagogy and helps students and faculty to gain knowledge and skills 'beyond the curriculum'.
The success of any institution depends on the values it holds and the role of people who nurture it. All stakeholders at Sasi – the students, parents, professional bodies, the management, faculty and administration work in unison to uphold good values and benefit the society. It was with this ambition our ninth semester urban design project – 'futuristic redevelopment of race course coimbatore as a responsive urban core' was upgraded to a social mission as 'Urban Vision of India'.
Our flagship program, the 5 year professional B.Arch degree is duly approved by the Council of Architecture, New Delhi and affiliated to the prestigious Anna University, Chennai. Admission to the program is on the basis of merit achieved in 10+2 and NATA, besides other extra-curricular achievements.
We encourage all students and faculty passionate about architecture, are eager to be committed and with creative skill sets to join the Sasi family. Visit and explore our campus, anytime.