Composition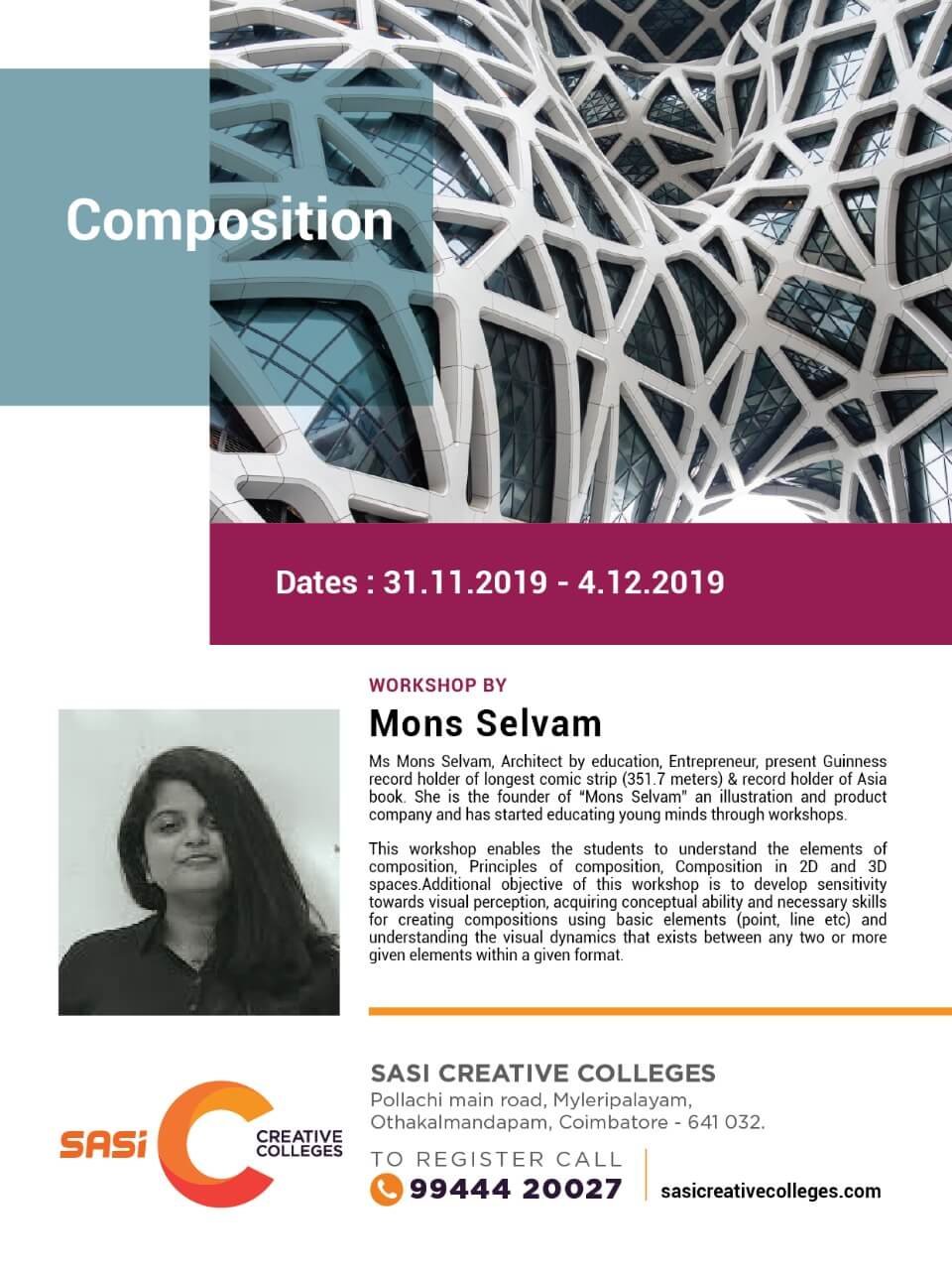 Composition:
Dates : 31.11.2019 – 4.12.2019
WORKSHOP BY
Mons Selvam
Ms Mons Selvam, Architect by education, Entrepreneur, present Guinness record holder of longest comic strip (351.7 meters) & record holder of Asia book. She is the founder of "Mons Selvam" an illustration and product company and has started educating young minds through workshops.
This workshop enables the students to understand the elements of composition, Principles of composition, Composition in 2D and 3D spaces.Additional objective of this workshop is to develop sensitivity towards visual perception, acquiring conceptual ability and necessary skills for creating compositions using basic elements (point, line etc) and understanding the visual dynamics that exists between any two or more given elements within a given format.