Photography Lighting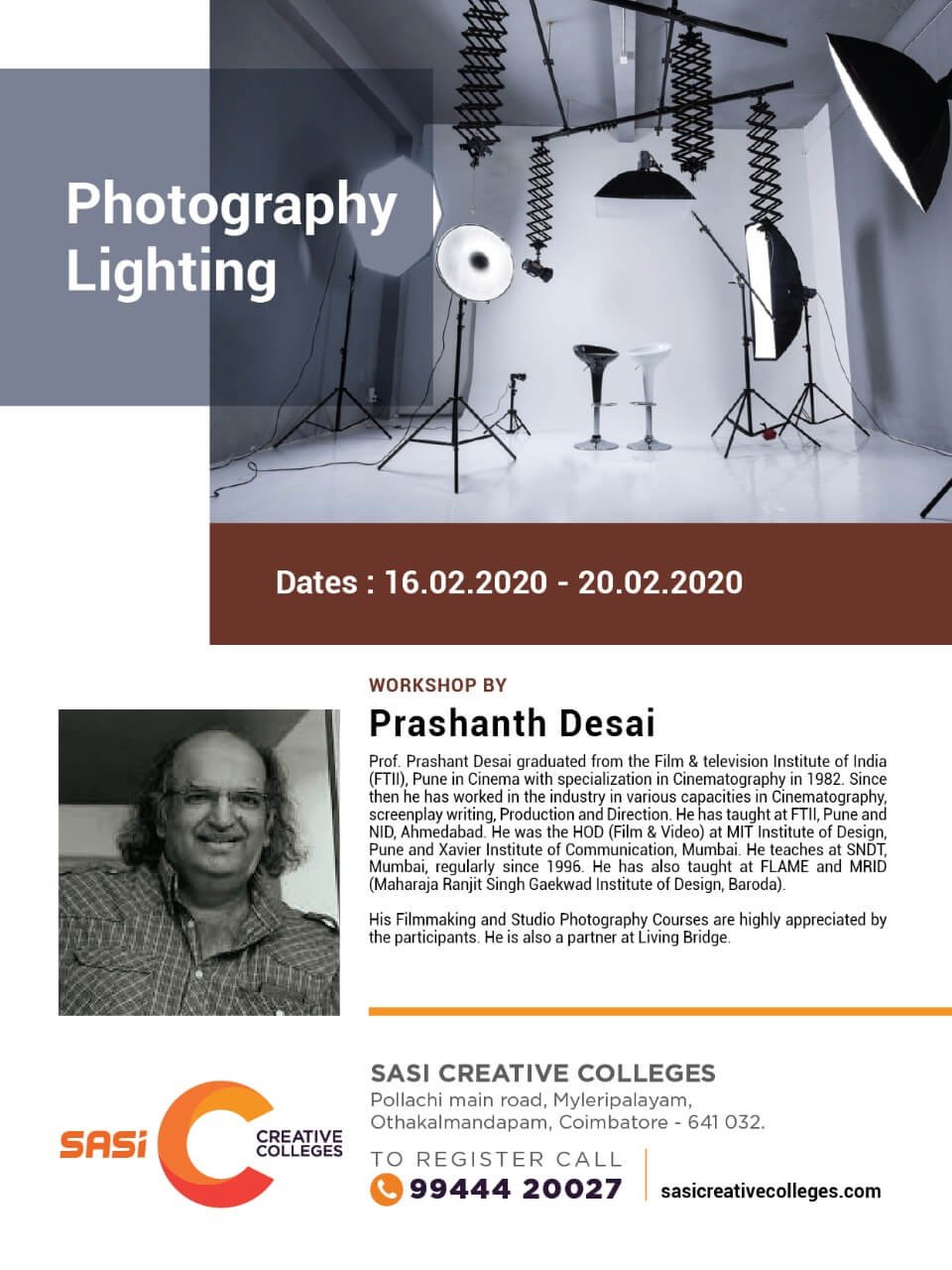 Photography Lighting:
Dates : 16.02.2020 – 20.02.2020
WORKSHOP BY
Prashanth Desai
Prof. Prashant Desai graduated from the Film & television Institute of India (FTII), Pune in Cinema with specialization in Cinematography in 1982. Since then he has worked in the industry in various capacities in Cinematography, screenplay writing, Production and Direction. He has taught at FTII, Pune and NID, Ahmedabad. He was the HOD (Film & Video) at MIT Institute of Design, Pune and Xavier Institute of Communication, Mumbai. He teaches at SNDT, Mumbai, regularly since 1996. He has also taught at FLAME and MRID (Maharaja Ranjit Singh Gaekwad Institute of Design, Baroda).
His Filmmaking and Studio Photography Courses are highly appreciated by the participants. He is also a partner at Living Bridge.