Stop Motion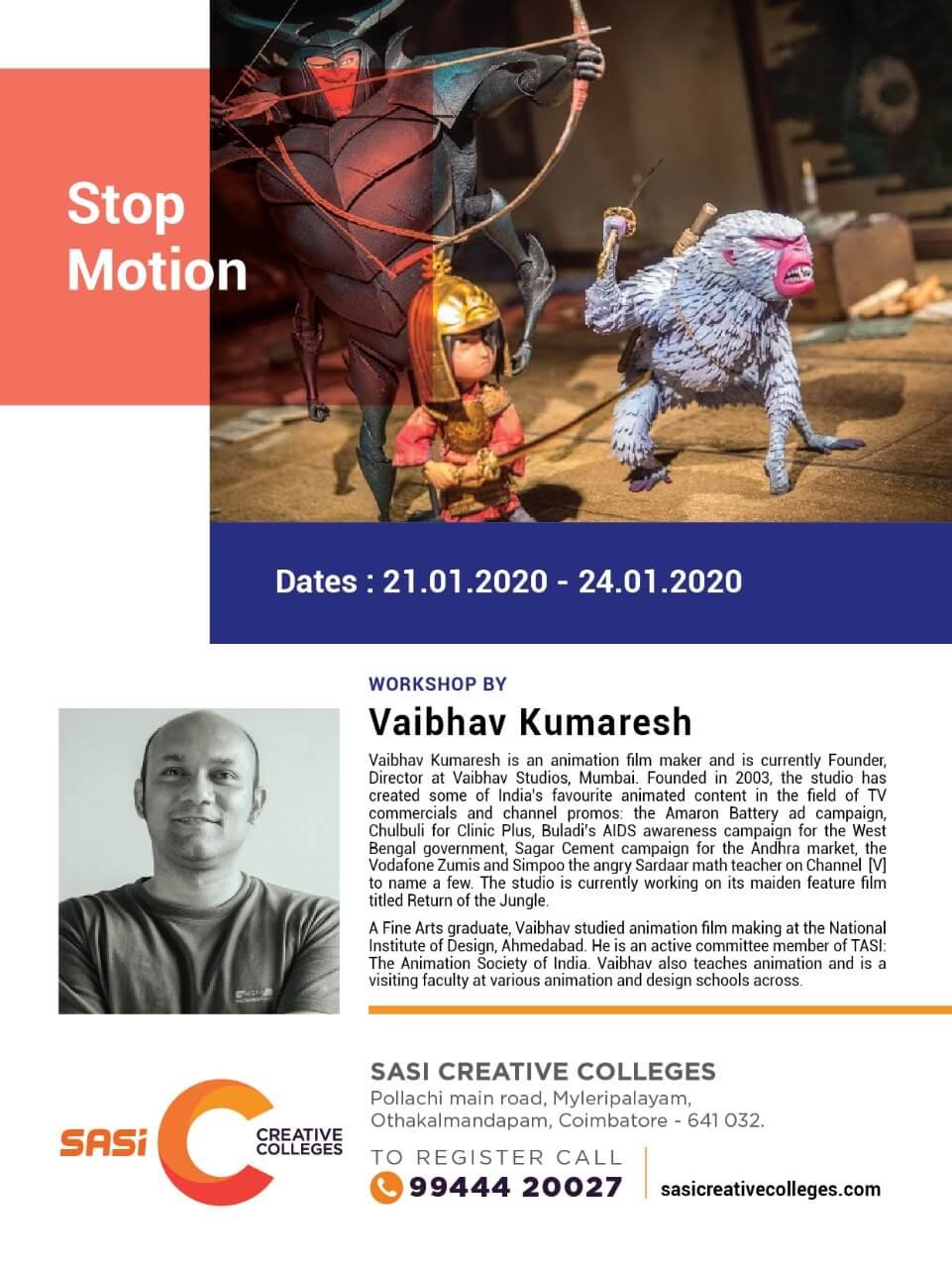 Stop Motion:
Dates : 21.01.2020 – 24.01.2020
WORKSHOP BY
Vaibhav Kumaresh
Vaibhav Kumaresh is an animation film maker and is currently Founder, Director at Vaibhav Studios, Mumbai. Founded in 2003, the studio has created some of India's favourite animated content in the field of TV commercials and channel promos: the Amaron Battery ad campaign, Chulbuli for Clinic Plus, Buladi's AIDS awareness campaign for the West Bengal government, Sagar Cement campaign for the Andhra market, the Vodafone Zumis and Simpoo the angry Sardaar math teacher on Channel [V] to name a few. The studio is currently working on its maiden feature film titled Return of the Jungle.
A Fine Arts graduate, Vaibhav studied animation film making at the National Institute of Design, Ahmedabad. He is an active committee member of TASI: The Animation Society of India. Vaibhav also teaches animation and is a visiting faculty at various animation and design schools across.