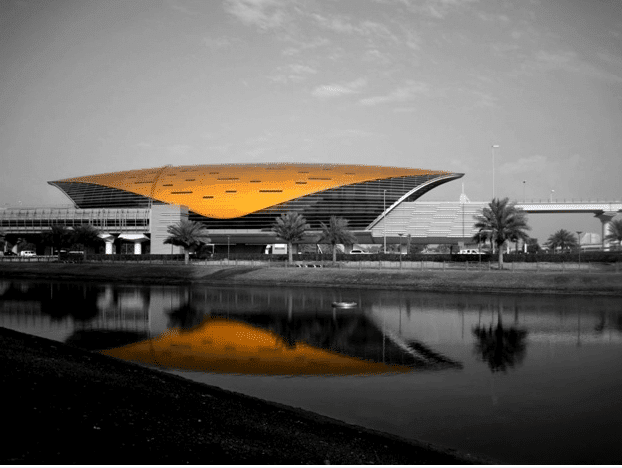 The Economics of Education
Latest generation materials allow for complex geometries and don't restrict architectural limits ( Pic Courtesy: Wikimedia Commons)    
    In the age of instant coffee and Karma, can we be far away from instant buildings. Well going by the exponential increase in the number of pre-engineered buildings , popularly referred to as PEBs, it is a trend that is not expected to slow down any soon. While earlier the concept of factory built buildings were restricted to manufacturing units or warehouses, today, the number of application areas has gradually increased. Whether it is the swanky metro stations, airport terminals, sports stadiums, auditoriums, commercial buildings, even residential buildings, PEBs seem to have become a preferred choice.
The fact that PEBs are inherently 'Green' by nature has been one of the major reasons behind their increased usage in a country like India. With the emphasis these days on going Green, PEB suppliers, armed with the latest technologies in metallurgy and software are forever trying to come out with components, materials and designs that could help increase the green quotient of the ultimate product.
However, the key reason for the rapid rise in the application areas, so far as metal buildings are concerned is the Architects community. They are proving that metal buildings need not be dull , drab affairs. The availability of latest generation material that lend themselves to complex building geometries and the corresponding availability of  latest technologies are heralding a new wave of sustainable architecture.
By
Ar.Parnita Rai