Calligraphy (Master Class)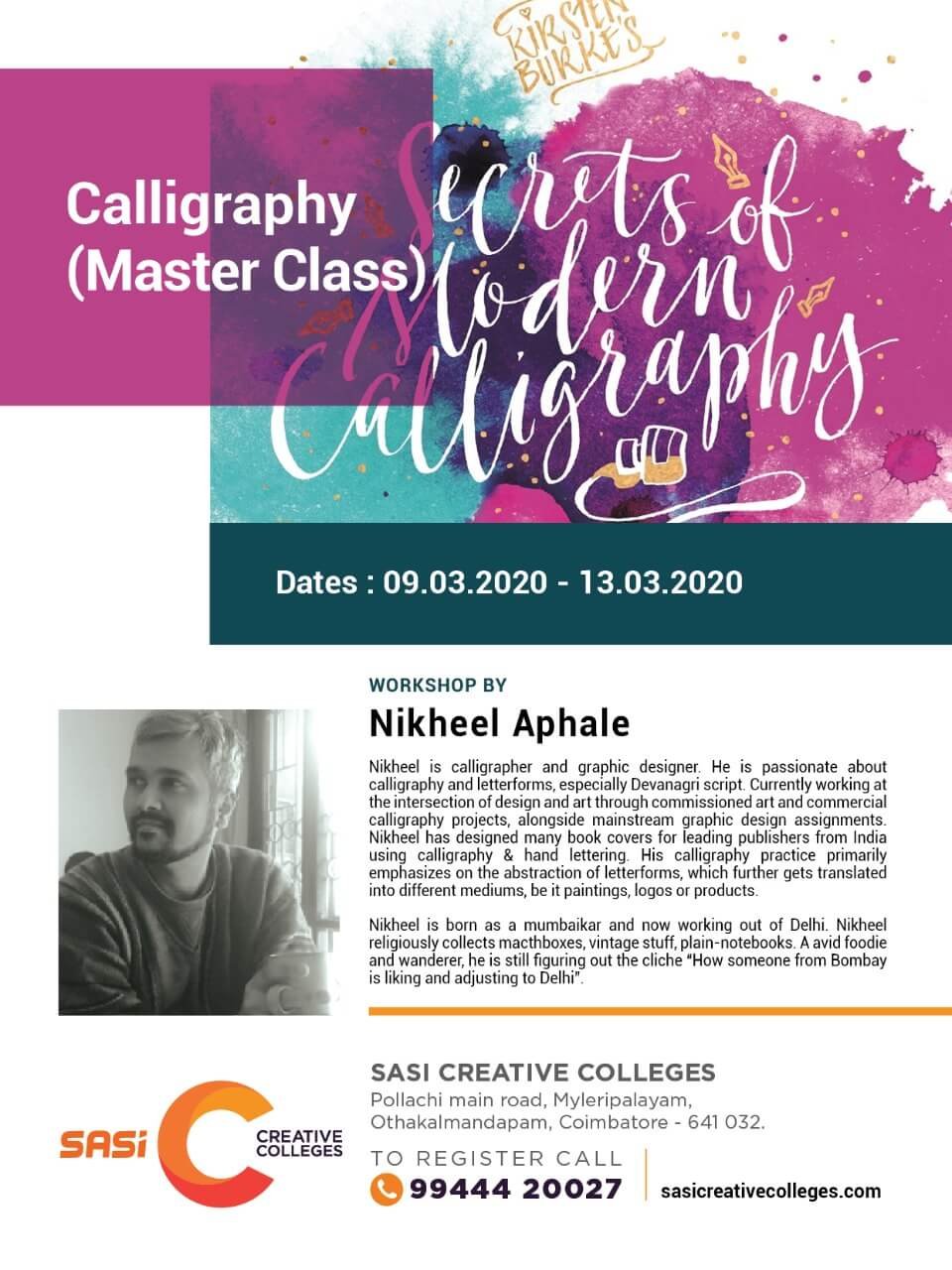 Calligraphy(Master Class):
Dates : 09.03.2020 – 13.03.2020
WORKSHOP BY
Nikheel Aphale
Nikheel is calligrapher and graphic designer. He is passionate about calligraphy and letterforms, especially Devanagri script. Currently working at the intersection of design and art through commissioned art and commercial calligraphy projects, alongside mainstream graphic design assignments. Nikheel has designed many book covers for leading publishers from India using calligraphy & hand lettering. His calligraphy practice primarily emphasizes on the abstraction of letterforms, which further gets translated into different mediums, be it paintings, logos or products.
Nikheel is born as a mumbaikar and now working out of Delhi. Nikheel religiously collects macthboxes, vintage stuff, plain-notebooks. A avid foodie and wanderer, he is still figuring out the cliche "How someone from Bombay is liking and adjusting to Delhi".