Design Management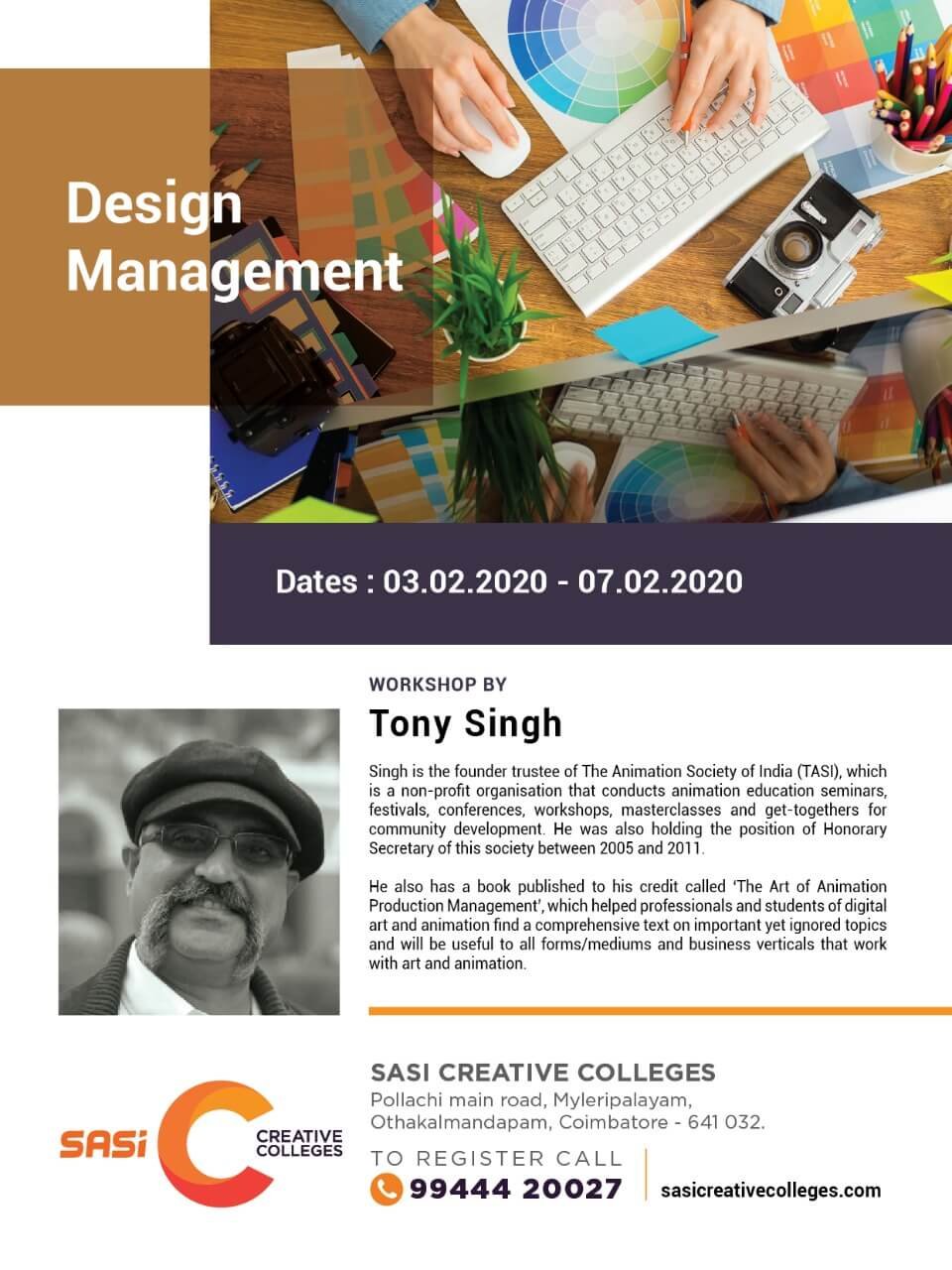 Design Management:
Dates : 03.02.2020 – 07.02.2020
WORKSHOP BY
Tony Singh
Singh is the founder trustee of The Animation Society of India (TASI), which is a non-profit organisation that conducts animation education seminars, festivals, conferences, workshops, masterclasses and get-togethers for community development. He was also holding the position of Honorary Secretary of this society between 2005 and 2011.
He also has a book published to his credit called 'The Art of Animation Production Management', which helped professionals and students of digital art and animation find a comprehensive text on important yet ignored topics and will be useful to all forms/mediums and business verticals that work with art and animation.